The Old Raven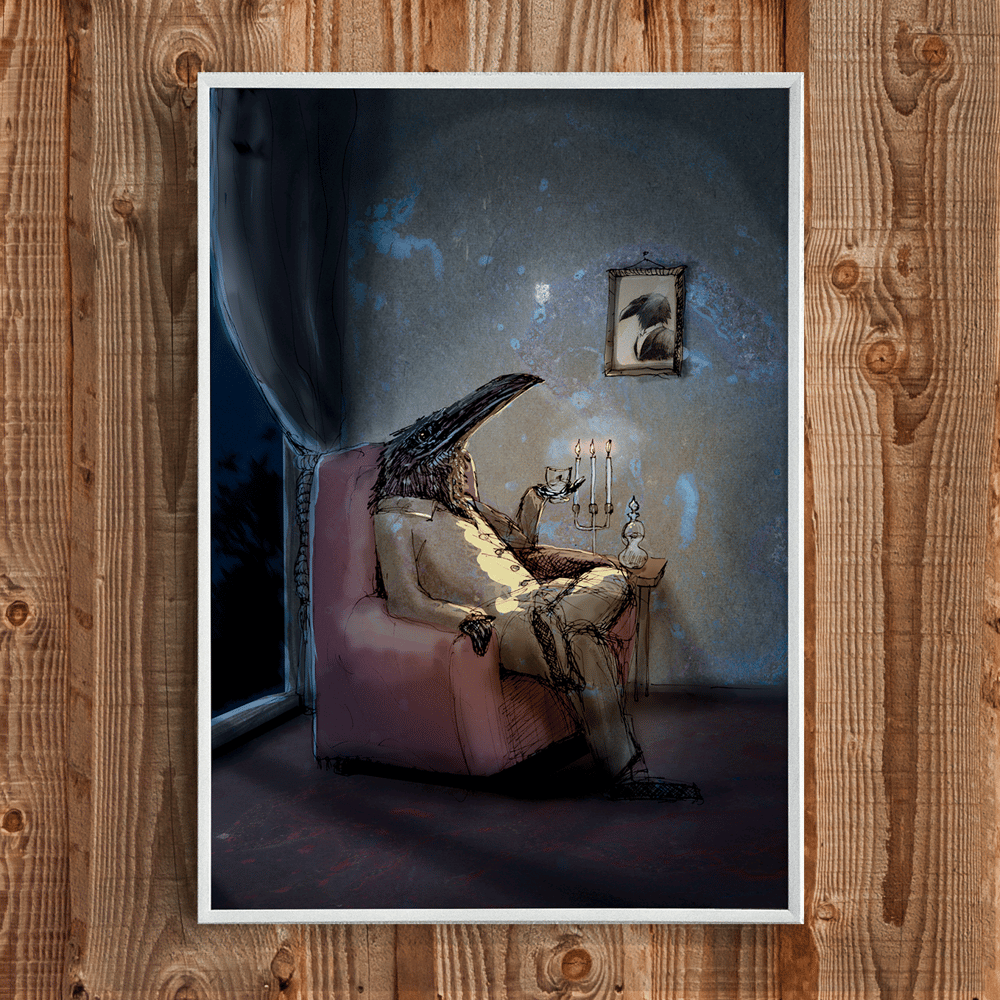 This old raven is just chillin' at home. Ain't nothin wrong with that.
Limited edition: both editions: signed and numbered 1/10
Print on 230g linentexture paper
Size A2 (42 x 59,4 cm)
Print on shiny glossy photopaper
original size (46 x 63 cm)
The old raven is also available as a postcard!